Published on 10-02-2011 10:30 PM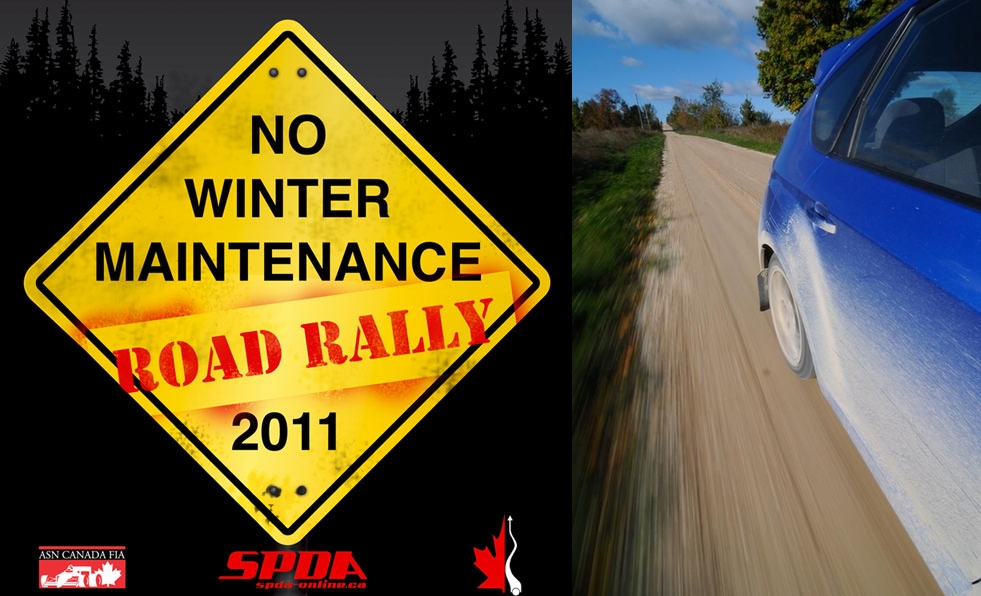 Thank you very much for joining us on a great day out in Grey County. Grey described the morning skies, but it was a fine afternoon of rallying with some fantastic scenery and even better roads.

This event occurred only due the generosity of the CP working volunteers from many RSO clubs. We were tight on crews, but they pulled it off! Thank you Joe, Laszlo, Christine, Paul, Ted, Opal, Ivano, Ross and Steve!

I think you're all waiting for the results which are here: Results

Most importantly, we have another great event coming up for you... Not The President's Prize hosted by PMSC. Find info here: NTPP Flyer

For the Sailun Tire Deal, the 40% off list prices offer is offered to SPDA members and all NWMR participants. To get in on this deal, please email joet [at] spda-online [dot] ca this week.

If you would like to join SPDA at the "rally special" 10th anniversary price of $25 individual, $35 family, please sign up here in the next week. Registration Form

What SPDA is about : Registration Form

No, you don't have to own a Subaru.


We'll have some high-res photos available to you soon, and I'll send another Email out at that time.

Thank you again, and enjoy the drive!


Stephen and Trevor