SPDA's October 1st No Winter Maintenance Rally (NWMR) saw the expert and intermediate class battles continue with no class champions yet declared. With 10 events this year, and a field of 22 cars at this inaugural fall event in Grey County. MLRC's Jane and Bruce Leonard added to their win count, putting the other three competitive Expert teams a step further back going into this weekend's President's Prize rally. SPDA teams of Trevor and Ted, and Opal with a new driver will seek to stop Bruce and Jane's winning streak.
MCO's Peter Brownhill and Gary Corbett decisively took the intermediate win to bring the fight to SPDA's Burgess and Ford. Tim and Perry will seek to bring the wins back into their column this weekend.
Novice class had the pleasant surprise of welcoming back Nikola Novak as a navigator and Iwan Mota driving to a first place finish. The novice driver championship is also still undecided this late in the season. SPDA welcomes Novice driver Chris Weigel as a new member who will be competing with Yevgeniy this weekend in Peterborough.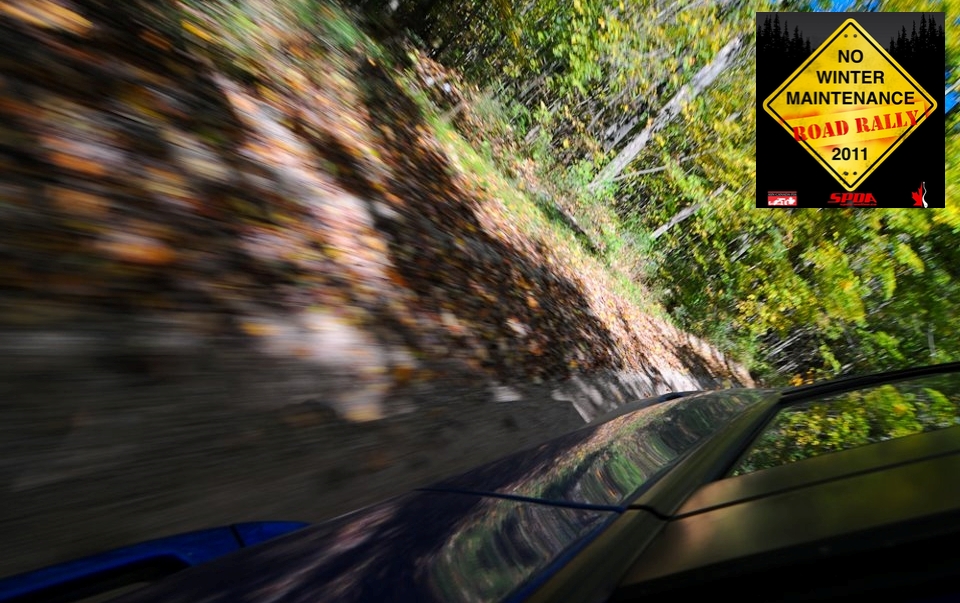 http://www.caslube.com/rally/nwm2011/nwm2011.htm
*** New *** Event photos:
http://caslube.com/gallery/main.php?...222&g2_page=11
(Not the) Presidents Prize Oct 15th Event flyer:
http://home.cogeco.ca/~peter.watt/PP211%20flier.pdf
Open Road Rally Nov 5th flyer:
http://www.mco.org/phpbb/viewtopic.php?f=5&t=12134